The women in Pop at Maison de la Culture in Namur.
October 17, 2015 – February 14, 2016.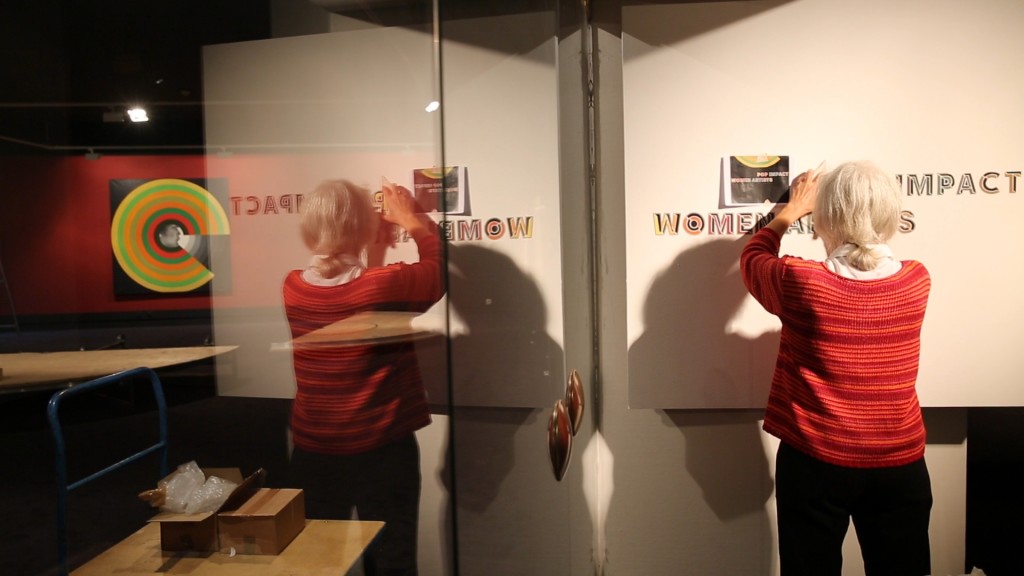 Some 43 years ago a Belgian Pop Art woman artist tragically died: Evelyne Axell would have celebrated her 80th birthday this year. The brilliance of her work – feminist and hedonistic – interrupted on the rise by her untimely death in a car accident, has marked collective memory. In seven years of creation Evelyne Axell was able to trace the outline of a rich work that has lost none of its strength or its topicality. For a long time in the shadow of her male counterparts, Evelyne Axell, whose work was denouncing the sexism of the art world, has finally reached the firmament of Pop Art alongside the unavoidable stars like Andy Warhol.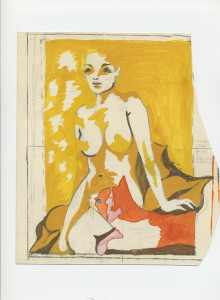 In the mid-sixties, Pop Art brings a colorful and irreverent breath of fresh air, which would also blow over Belgium, then in full triumph of abstract art. The Belgian art scene was soon to decline the pop spirit in its black-yellow-red sauce, notably during the exhibition at the Palais des Beaux-Arts in 1965 which brought the Anglo-Saxon and Belgian artists together.
Namur shines its lights on Evelyne Axell, especially with drawings and sketches that will be revealed for the first time to the public, but also to her Pop sisters, too often relegated to secondary roles. By presenting the works of European women artists, the exhibition shows how Pop Art intimately conquered Belgium in a subversive and feminist way.
Evelyne Axell, Pauline Boty, Martine Canneel, Niki de Saint-Phalle, Sylvie Fleury, Alina Szapocznikow, Jann Haworth.
A bi-lingual (English / French) catalogue is published with texts by Kalliopi Minioudaki and Viginie Devillez, art historians.
Maison de la Culture de la Province de Namur
Avenue Fernand Golenvaux 14,
B-5000 Namur
Tél. : 081 77 67 73
https://www.province.namur.be/maison_de_la_culture