"Valentine" is the first work made by a female Pop artist to enter the permanent collection of this prestigious museum.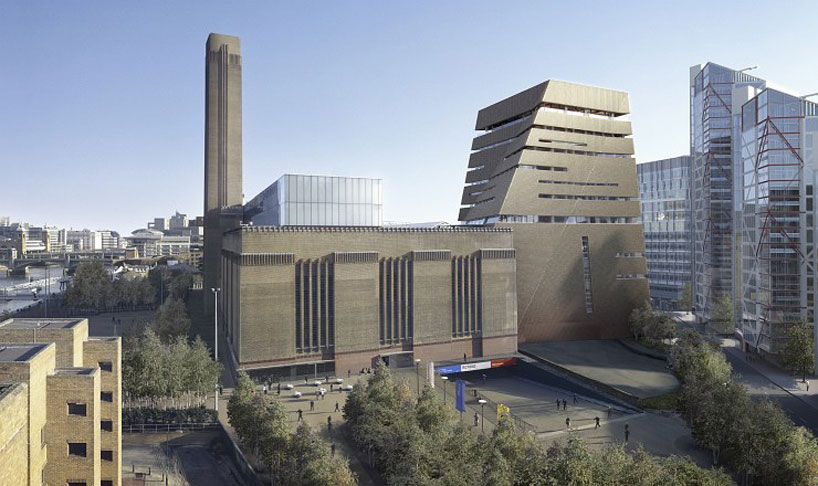 Tate Modern is not only changing with a new twisted pyramid shaped building that increases by 60% its exhibition space but also with a new director, Frances Morris, determined to give women artists the place they deserve in this temple of modern and contemporary art, the most visited in the world with no less than 5.7 million visitors in 2015.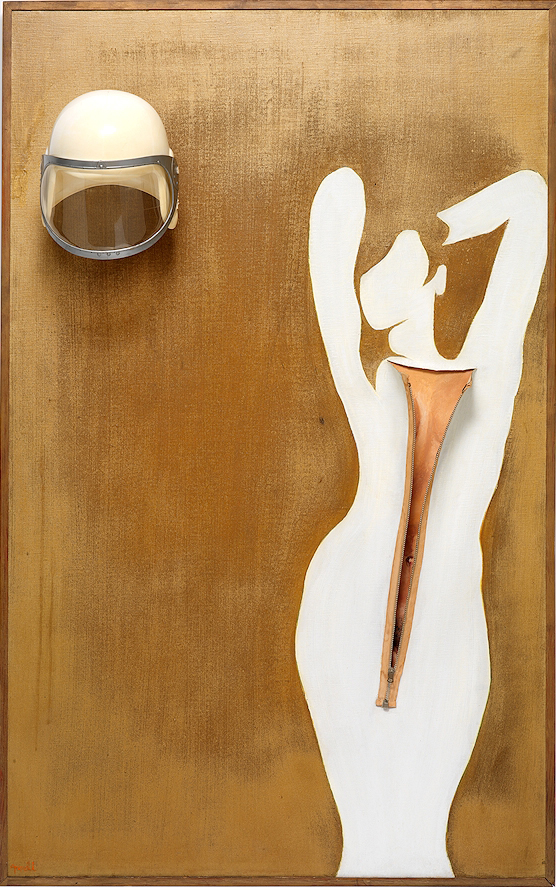 It is precisely in 2015 that three works of Evelyne Axell were exhibited at Tate for the first time during the exhibition "The World Goes Pop". Among these works, the painting "Valentine" drew the attention of curator Flavia Frigeri. "I find it such a brilliant work: the juxtaposition of the cosmonaut with the toy-helmet…  says Flavia Frigeri. I always associate it with the images of Evelyne Axell herself, interacting with the work and that's something that – seeing the artists with it, playing with it – really brings it alive because it takes out that humorous and playful spirit that so much of this art has."
"Valentine" uniquely combines Pop aesthetics with themes of the space race and the sexual revolution as the conquest of new territories. This work refers to the first woman cosmonaut, the Russian Valentina Tereshkova. It is not a coincidence. Director Jean Antoine, the recently deceased husband of Evelyne Axell, was preparing in 1966 a film about the Soviet cosmonaut as the race to conquer space raged between the US and the USSR. With its unique way of appropriating a subject largely treated by male Pop artists at the time, "Valentine" stands out as an example of how Evelyne Axell used it as a tool for women emancipation.
The painting was acquired in 2016 with funds provided by the Tate International Council. It is exposed on Level 4.
Tate Modern
Bankside
London SE1 9TG
United Kingdom
Tél. +44 (0)20 78878888
visiting.modern@tate.org.uk
www.tate.org.uk